I've always quite liked the scaling background image on the Fronteers website, so I stole their idea to give my website some pizazz.
Since I didn't have a great background — nor am I graphically sane enough to think of something — I decided to do something fun and fetch my latest Mobypicture photo. That's why there's always a completely irrelevant image as my website's background, like @roy ordering plane tickets or @antekpiechink getting us stroopwafel McFlurry's.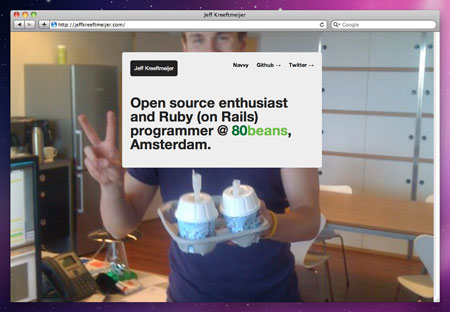 Mobypicture doesn't provide a direct link to your last image (@mathys liked the idea though), so a simple call to their API and some cURL did the trick. The source can be found in this site's repo on Github.